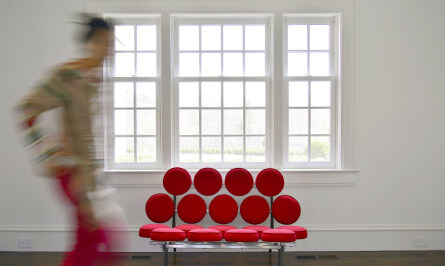 April 18, 2017
Event
Announcement
Join Carol Kurth, FAIA, ASID, and the Pound Ridge Historical Society for the Opening of the "Modern in Pound Ridge" Exhibition
The Pound Ridge Historical Society will open "Modern in Pound Ridge: 20th Century Architecture + Lifestyle" at the Pound Ridge Museum on April 23, 2017. The show will feature the town's first comprehensive survey of Modern and Contemporary architecture. "Modern in Pound Ridge" will be a groundbreaking exhibition featuring striking photography, video storytelling, and three-dimensional displays.
Carol helped to co-curate the exhibit which will feature many pieces from Carol Kurth-designed projects.
More information can be found at the Pound Ridge Historical Society website.