Architecture as a Backdrop for Living I Evening Edition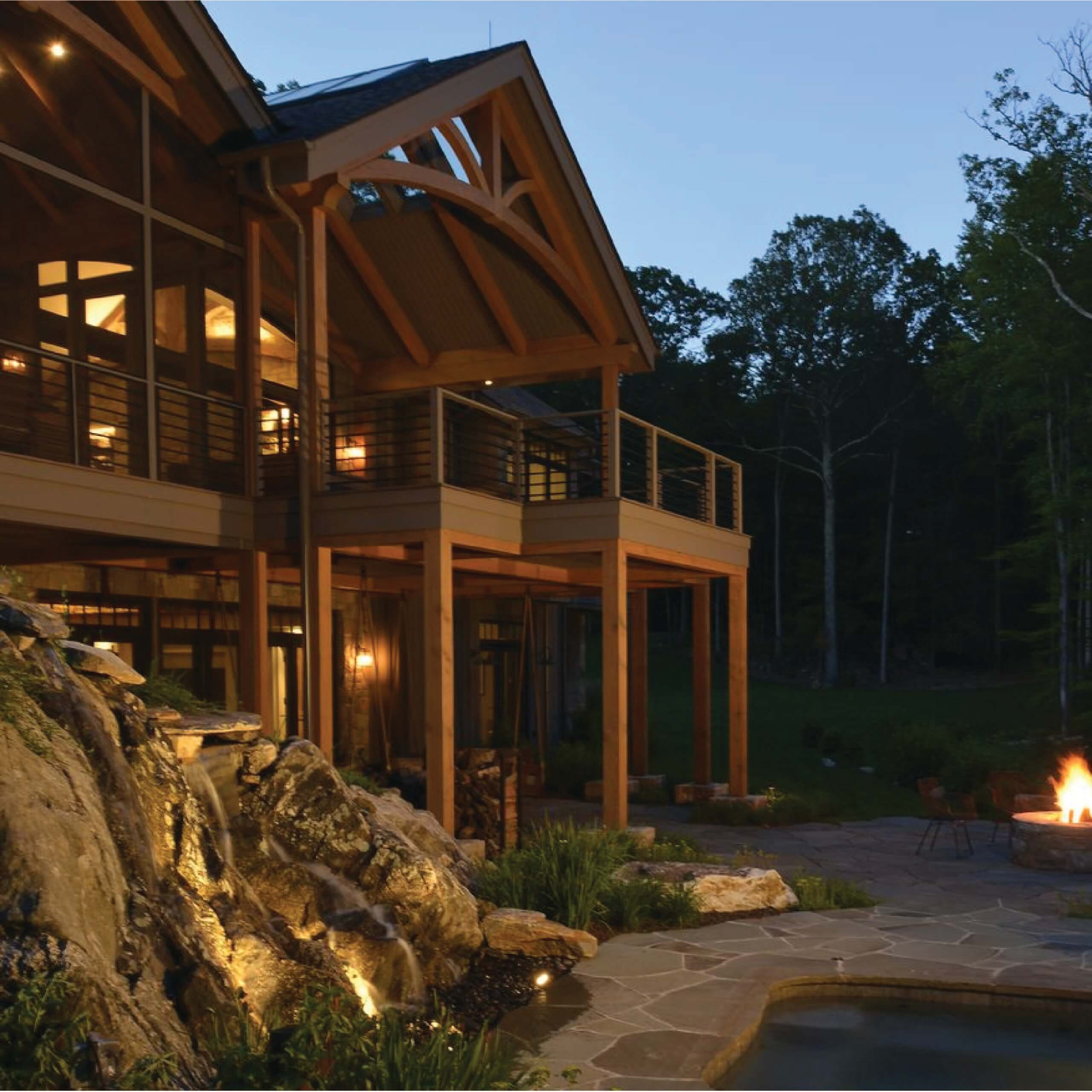 Home has become a sanctuary more than ever before. At Carol Kurth Architecture + Interiors, we approach design as a narrative that unfolds, revealing inspiring architecture which creates a backdrop for living and an inspiration for lifestyle. Taking a look at how different elements add depth and interest to your home is an important lens when designing. Push the boundaries of the unexpected and create a habitat that can be used from dawn until dusk.

Here are a few of our favorite projects which highlight architecture as a backdrop for living, creating a destination at home through the use of their outdoor spaces in the evening hours.

Treetop Lodge

This new construction home was built to evoke the essence of a modern treehouse. Lovingly called Treetop Lodge, sited amidst rocky terrain in a natural-woodland setting. The team was tasked with creating a warm, inviting, and comfortable home as a weekend retreat.

The outdoor area includes a campfire pit and terrace, and spa amenities that include a hot tub and waterfall. Twin 'swing' beds designed by the firm and local craftsmen provide a relaxed mood to unwind and take in the surroundings by day and dramatic environment at night.

Farm To Table Residence

The outdoor dining pavilion and greenhouse "conservatory" create a seamless flow from the client's backyard micro farm to the dining table for AlFresco entertaining. A fire pit adds a visual connection to the dining pavilion and creates a dramatic backdrop for relaxing and dining.

Usonia "Bayberry"

The original design of the Masson House prioritized the outdoors and simplicity—concepts that altogether make up the core of Usonian philosophy. The firm executed a multi-layered addition, with a home design solution that was characteristic of the original architecture and design intent, leading to dynamic exterior spaces that are as fabulous by day as they are exciting at night. We added a bi-level addition into the sloping terrain, marrying the existing house and a previous addition. Triangular in plan, in keeping with the Usonian geometry, the open space created by the new form of the addition, embraces the yard. The firepit outdoor hearth is heart of the outdoors and central to the family's use for evening gatherings.

Carol Kurth, FAIA, ASID, is a licensed architect and interior designer and principal of Carol Kurth Architecture + Interiors, award-winning integrated full-service architecture and interior design firms located in Bedford, NY.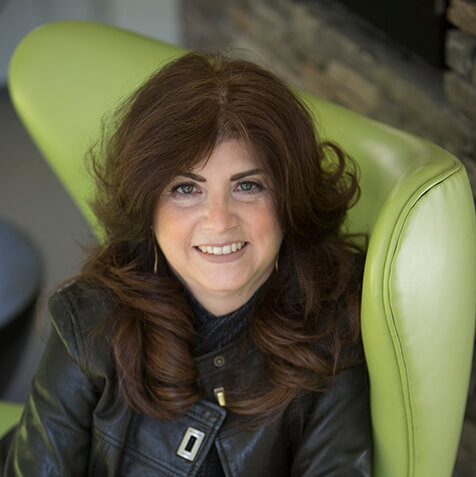 Seeing the world through the lens of design, Carol is an avid traveler, art enthusiast, celebrated architect and interior designer.

Want to collaborate? Email me at beinspired@carolkurtharchitects.com