A Backyard Oasis | Q&A with Wagner Pools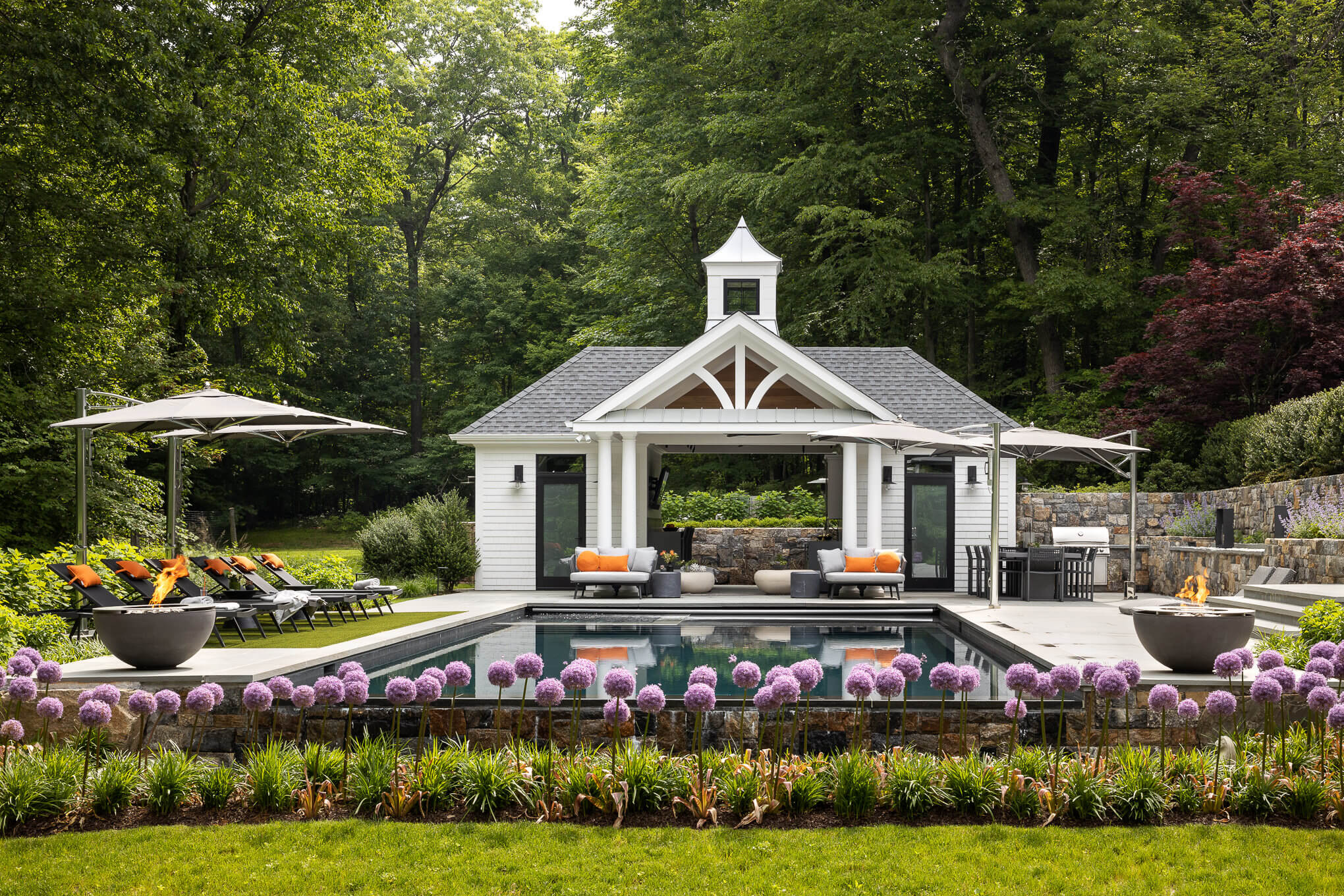 When designing or renovating a home, creating spaces for outdoor living is just as important as the interiors. Doing this requires an expert eye and aligning with trusted professionals who know how to navigate the complex process that comes with outdoor design: approvals, site conditions, setback regulations, material selection, landscape – and above all else – achieving synergy and a cohesive vision amongst the trades.
Today we are talking with Carol Kurth, principal of Carol Kurth Architecture + Interiors and John Gedney III, Vice President of Wagner Pools, about their recent project, The Oasis, featured in the May 2022 issue of Connecticut Cottages & Gardens on what it takes to create a backyard into a sanctuary, and how to achieve a harmonious balance between site and design + architect and pool designer.
What do you consider when working with raw land to design a backyard oasis:
CK: Typography plays an important role, the site is always instrumental in generating a visual solution and oftentimes I am inspired by the site as the starting point of design. Zonings, regulations and wetlands play into the research phase of the project which follows the inspiration moment.
What is the key to translating the architectural program put forth by the architect/designer?
JG: Attention to all of the details that the architect/designer is conveying throughout their design. Working closely with the architect/designer to make sure that happens. Using the best workmanship and materials available. Having the knowledge to put together a product with all of the best state of the art equipment and controls to make the entire swimming pool experience thoroughly enjoyable and relaxing. We greatly value our clients' hard earned leisure time and want to make sure they can't wait to be enjoying their beautifully designed swimming pool and surrounding area.
What was the biggest surprise/challenge of this project?
JG: Finding the perfect stone for the pool coping was quite a process. We were able to acquire the perfect light gray stone from a specific quarry that turned out wonderfully.
At what stage of a project do clients usually embark on an outdoor project with an architect? Have you had to help clients change course to rework a design?
CK: Typically we are brought in at the beginning phases to evaluate and create a global and cohesive approach. The outdoor hardscape is oftentimes part of a larger project we are part of and the masterplan. Usually due to the challenges, or we are trying to integrate the inside/outside approach, melding the design of the house and entertaining to have a cohesive flow in context with the architecture of the house.
We also have projects where the pool exists and we are brought in to reimagine or renovate what's already there. We have a longstanding relationship with clients who often come back to us for different phases of work which might first be the interiors of the home and as a second phase, the exterior. They know we have trusted resources and partners, such as Wagner Pools, who we have successfully built countless pools with and there is a symbiotic relationship between us all to deliver a beautiful result.
Pool trends for 2022 and beyond?
CK: Vanishing edges are definitely something that we are getting a lot of inquiries on!
Pools with darker water color for more drama which is achieved through a plaster finish is also having a moment. As people are using their pool environments into the evening, led lighting has offered the option to create a destination for bold design when it comes to pool design. We also love to create unexpected moments with design – such as a sculptural element within the pool – a gorgeous slide from splinterworks is on my mind for an upcoming project! Stay tuned!
JG: Pools are commonly becoming more like water features instead of just swimming pools. Vanishing edges and full perimeter wet edge pools are spectacular visually. Bubbler fountains, laminars and waterfall walls provide the sound of water to screen out noise coming from outside of your outdoor pool room. Color LED lighting is now our standard, provides stunning visuals and most importantly saves on energy consumption. Computer chemical controls to keep the water chemistry perfect 24/7. In floor cleaning systems to keep the pool clean 24/7 without getting in the way of swimmers and far less noticeable in the pools and spas. Outdoor fireplaces, firepits, and kitchens are very popular. The landscaping and landscape lighting make things even more beautiful.
To discover more about our collaboration with Wagner Pools, and our Oasis project, head over to Connecticut Cottages & Gardens!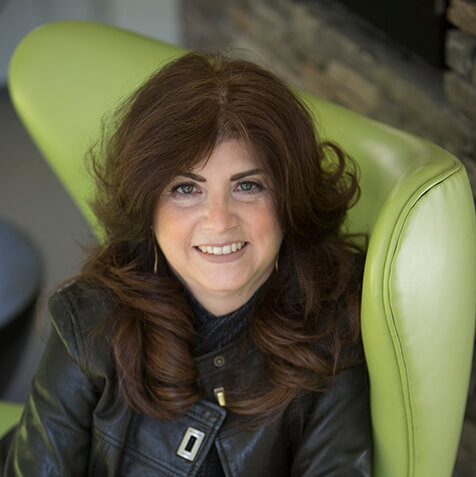 Seeing the world through the lens of design, Carol is an avid traveler, art enthusiast, celebrated architect and interior designer.

Want to collaborate? Email me at beinspired@carolkurtharchitects.com