Tango House Pool House | Art Install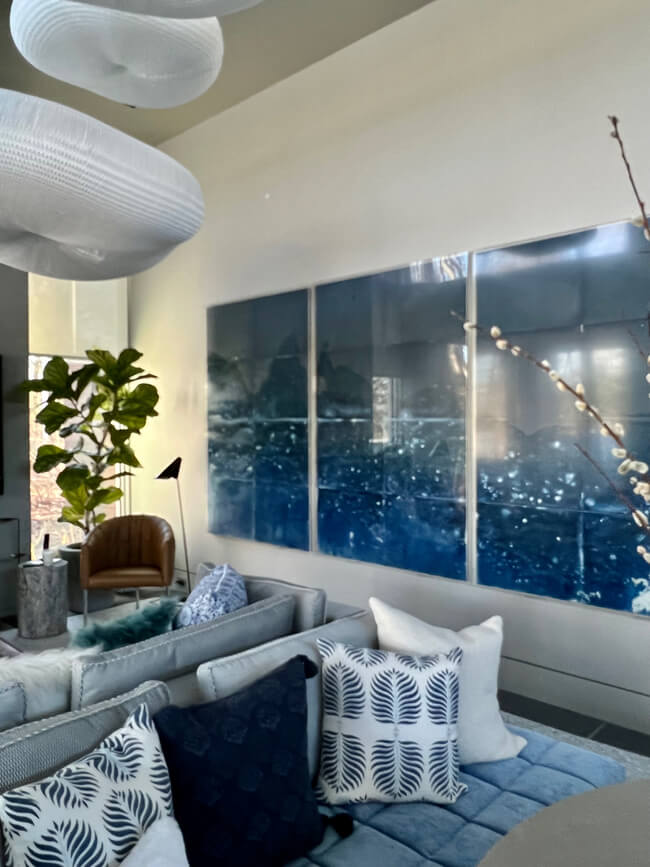 Like most, we love art in the home. To achieve the balance of scale, medium, framing and installation is no small feat. 
At our Tango House Pool House project, we collaborated with designer Laura Bohn who selected a series of cyanotypes* from acclaimed artist Meghann Riepenhoff for the space. The pool house was designed intentionally by our firm with a wall for dramatic art; as in the main house, art plays an important role for ambiance.
In our continued relationship with Bohn, our role was to develop a framing strategy to showcase the installation, which consists of 24 irregularly edged works. The striking composition entitled Littoral Drift, is dipped in the ocean on special cyanotype paper – as it dries, salt crystals and seawater form patterns and organic deposits, creating mesmerizing artistic effects on the surfaces of the work. 
Limitations on sizing and shortages of art quality plexiglass [COVID consumed huge quantities of plexiglass!] along with working to showcase the art as cohesively as possible, while protecting the fragility of the works, a shadow box system with floating supports behind each individual piece was devised. 
Engaging Duggal Visual Solutions to bring the vision to life, their team worked with us through nuances, details and the final installation to make this a reality. Specialized in producing compelling visual experiences and transforming environments, their detailed understanding of various mediums was a valuable addition to the process. 
It was a detailed and lengthy process, complete with shop drawings, mock ups and visits to Duggal in Brooklyn to work through details –  quite the undertaking and the results are worth it!
Thinking about refreshing your space with art? Did you know we offer art curation and consultation services at Carol Kurth Architecture + Interiors? From gallery visits to insider-access to art shows, working with a designer to help source art is invaluable in achieving a cohesive vision between the interior furnishings and works brought into your home. Give us a call to get started! 
Hope you enjoy a #behindthescences look at this exciting art install. 
*Canotypes are one of the oldest photographic printing processes in the history of photography; customarily the distinctive feature of the print is its shade of cyan blue, which results from its exposure to ultraviolet light. In Riepenhoff's Littoral Drift series, the works consist of camera-less cyanotypes made in collaboration with the landscape and the ocean, at the edges of both.  According to Riepenhoff, the elements employed in the process—waves, rain, wind, and sediment—leave physical inscriptions through direct contact with photographic materials. The pieces are never wholly processed; they will continue to change over time in response to environments that they encounter.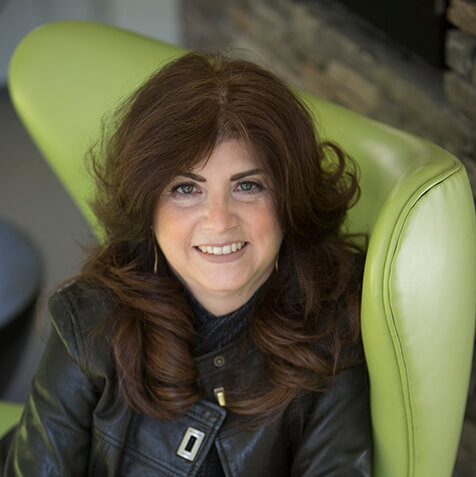 Seeing the world through the lens of design, Carol is an avid traveler, art enthusiast, celebrated architect and interior designer.

Want to collaborate? Email me at beinspired@carolkurtharchitects.com