Bedford-Based Architect Debuts Furniture Line at ICFF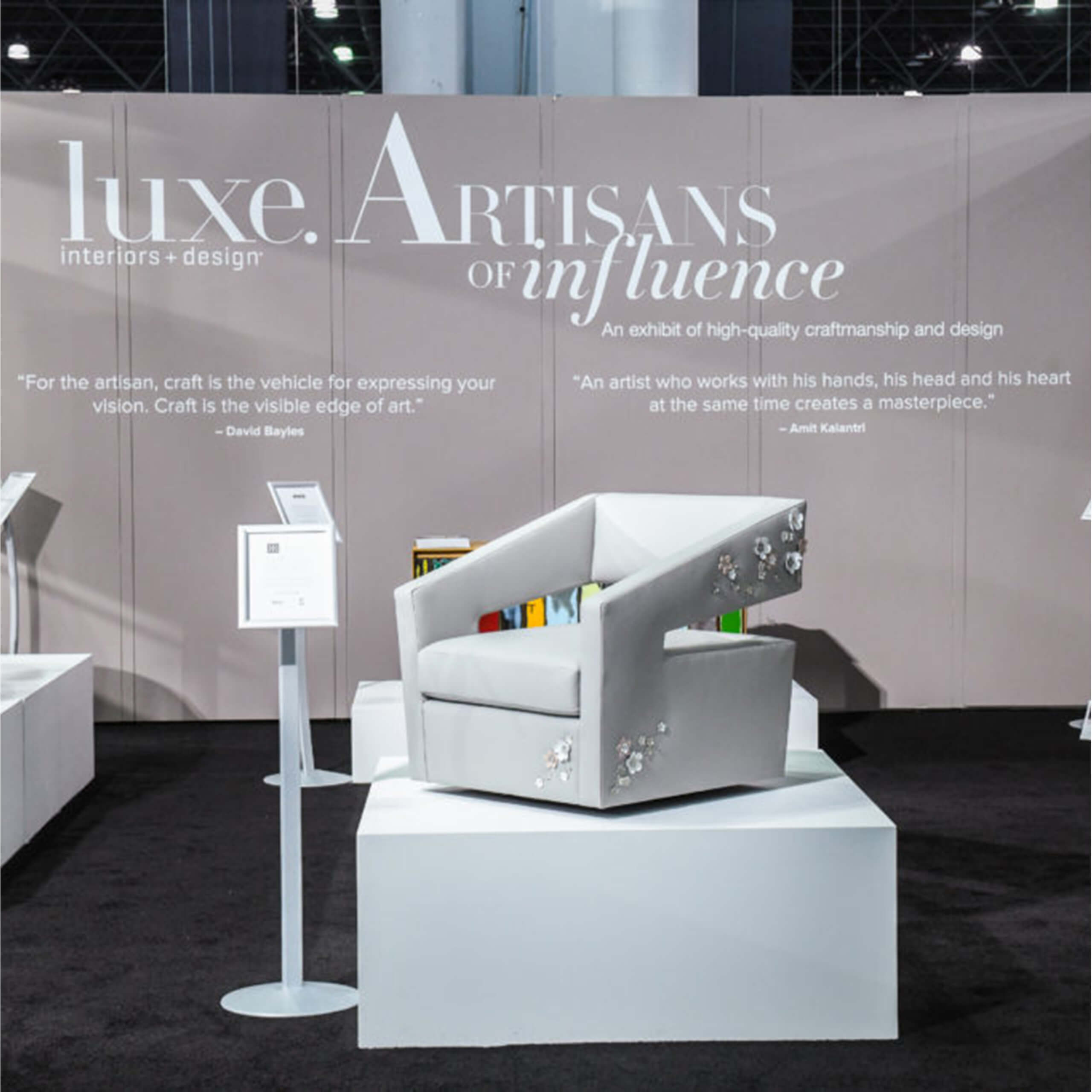 Looking back on the last two years, an exciting moment – one filled with anticipation and excitement – was the first official stop on the journey of launching my furniture line at ICFF.

As one of the largest platforms for global design, ICFF showcases the latest products in furniture, fixtures and hardware, including an amazing and immersive booth by event sponsor, Baldwin Hardware.

The energy at the Javits Center was palpable – over 800,000 square feet of exhibition space – filled with the top names in design.

I was selected by Luxe Interiors + Design to be part of their Artisans of Influence showcase which highlighted a curated collection of unique artisan works in their Luxe Lounge booth. Amidst these prestigious brands, the Carol Kurth® Squarish Chair | In Bloom was featured at the Luxe magazine Artisans of Influence Exhibit at the Jacob Javits Center in May 2019.

As part of our exhibition, I took the stage for an "ICFF Talks" Artisans of Influence panel discussion presented by Luxe Interiors + Design. It was a fun morning and an engaging conversation on the influence of artisan products moderated by Kathryn Givens, Luxe Interiors + Design Senior Design + Market Editor with a few of my peers in the A&D community.
As a native New Yorker, born and raised in the scenic New York City "Hudson Heights" neighborhood of Manhattan, the Javits Center has been a place I attended myriad shows and events – and to have the opportunity to launch my collection at such an iconic NYC space was beyond exciting.

Since the start of my career and integral to the projects of my architecture and design firm, I have continuously designed custom furnishings for my client with a goal to launch a furniture collection that celebrates modern lines and discerning details.

I had a vision to create a chair that literally flourished beyond the boundaries of the surface of a chair, and creating an interplay of shadows, I approached the design with an eye towards blurring the lines of art and design.

A celebration of artisanal design at the intersection of art and architecture, the Carol Kurth® Squarish Chair | In Bloom, juxtaposes function and form — functional as a swivel chair and sculptural as an art form. The tapered lines of the chair are accented by a bold wrap cut-out, highlighting the frame and structure. Blossoming in an array of artful clusters, hand-crafted leather flowers have dynamic sculptural impact, signifying hope in bloom.

Follow us on Instagram @carolkurth for all of the adventures of the Urban Edge Collection and visit the latest iteration of the Squarish Chair at Dennis Miller Showroom at 200 Lex in New York City.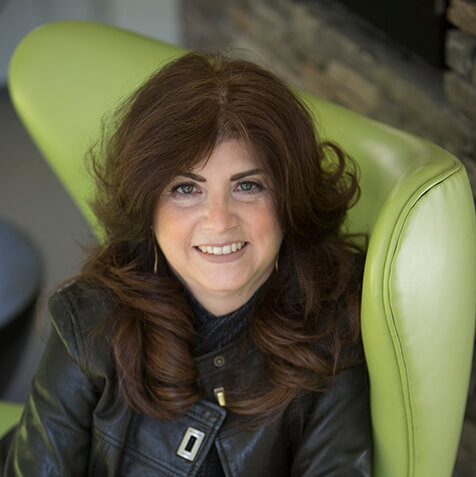 Seeing the world through the lens of design, Carol is an avid traveler, art enthusiast, celebrated architect and interior designer.

Want to collaborate? Email me at beinspired@carolkurtharchitects.com