Kitchen Trends | What's trending now and has stood the test of time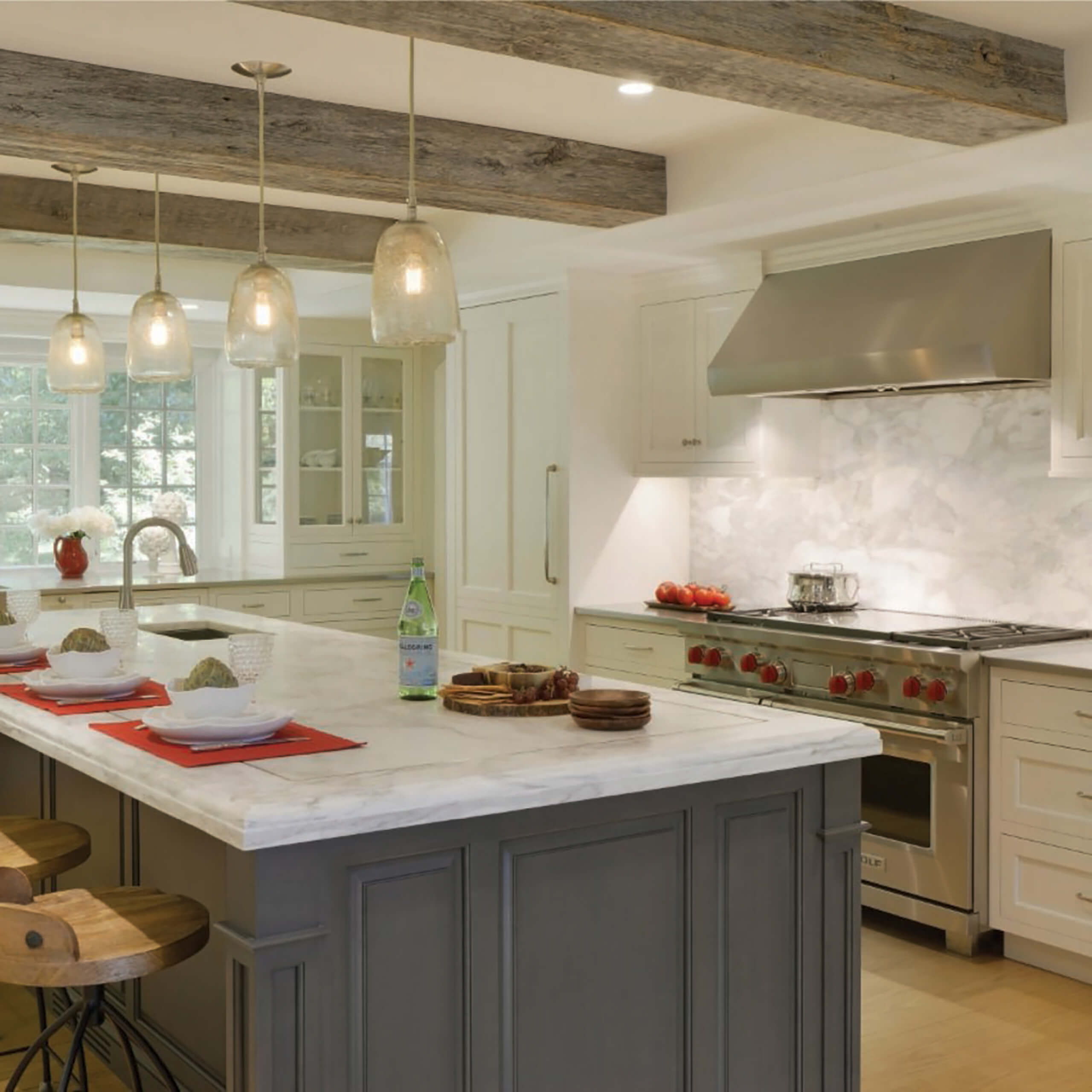 House Beautiful.com reached out to our firm as they highlighted a round-up of the 2022 Kitchen Trends in their recent article. We did some forecasting and that got us thinking about design details that have stood the test of time in our own projects. Our Westchester Classic is just that — a timeless classic.

We embarked on the project with a design and programmatic spatial flow analysis, integrating the clients wish-list with our first step was an analysis of the existing spaces to determine structural feasibility of combining spaces.

The homeowners dreamed of a remodeled kitchen that was cozy and sunlit with a clean yet rustic vibe. We transformed the existing kitchen by opening up and reconfiguring adjacent rooms to create one large, cohesive space. The new spacious kitchen concept was inspired by industrial chef's kitchens and local farmhouses. Reclaimed timber beams with vintage pendant lighting complement creamy white cabinetry and industrial steel detailing to create a luxurious backdrop for a busy family who loves to cook.

Flow is paramount to any great kitchen design when thinking about convenience and workability. We take into account the lifestyle – some people are avid cooks and want not only a functional but a breathtaking space and others are more interested in the kitchen as a design feature of the home. Appliances that will stand the test of time [with proper clearances for functionality] coupled with great lighting, are essential elements for a fantastic kitchen.

In larger kitchens creating appropriate work triangle zones makes for a more intuitive flow.

The proportions of the new kitchen necessitated an oversized kitchen island countertop that was larger than the typical marble stone slab. To create the island countertop, we ingeniously designed a stainless steel inset around the maximum slab size and added an inlaid metal border with a stone surround resulting in the dramatic oversized surface. Designed for the modern family who likes to cook together, the base cabinetry of the oversized island is painted in a dark blue-gray palette to complement the countertop marbling and the bar stools. The island is a gathering spot and serves as a central hub for prep, serving, mealtime and gathering. A sleek stainless steel counter with an integrated farm sink was seamlessly fabricated and adds a modern layer to the traditional farmhouse aesthetic. The new bay of windows at the sink brings sunlight into the space and creates a centralized harmony on axis to french doors leading to the sunroom beyond.

The home infuses a myriad of design influences ranging from modern to farmhouse and industrial. We had the opportunity to synthesize the best of these aspects to create a distinctive space.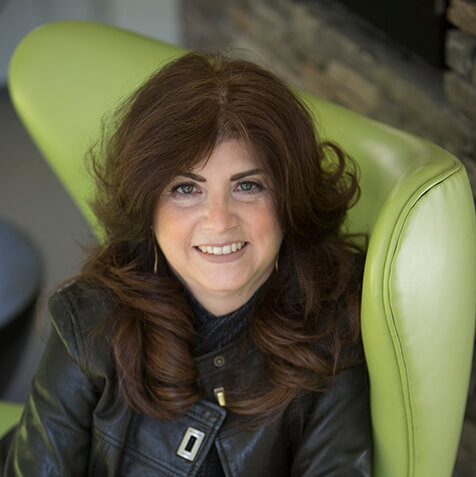 Seeing the world through the lens of design, Carol is an avid traveler, art enthusiast, celebrated architect and interior designer.

Want to collaborate? Email me at beinspired@carolkurtharchitects.com